THE VALLEY OF MESSARA IS BOTH THE SOURCE AND THE
INSPIRATION BEHIND MESSARA FOODS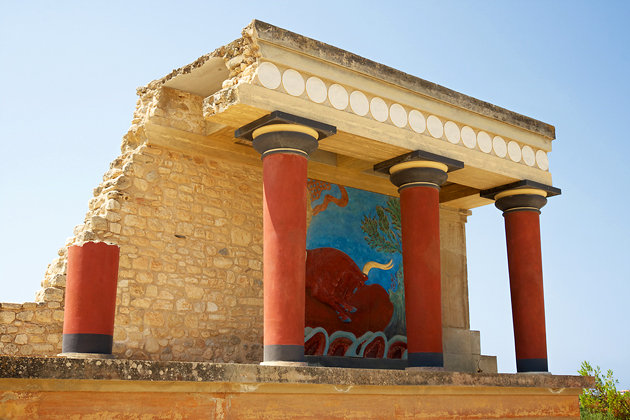 [porto_featured_products view="products-slider" per_page="4″ columns="2″ orderby="rand" pagination="yes" title="Our Products" animation_type="bounce"]
About Messara Foods
Known as the mythical birthplace of the ancient Greek god Zeus, and the home of the Minotaur in the Labyrinth of Knossos, the valley of Messara in Crete have been the source of the Mediterranean island's agricultural bounty for as long as the myths have existed. From the lush foothills of the Asterousia Mountains to the sandy beaches of Southern Messara, the dry, hot climate and its' rich dark soil makes this region ideal for growing the finest natural products.
Messara Foods was founded in 2009 in Montreal, Canada by two Greek-Canadian brothers, George and Costa Tsoudis. Raised with the rich traditions of their parents' homeland of Crete, their appreciation for the unique horticultural and culinary aspects of their heritage, inspired them to import traditional and artisanal products from the Messara Valley to Canada. They wanted to share with the rest of the world these humble traditions with what the Messara Valley offers in abundance, which is none other than the base of the Mediterranean diet. Through their friends and family back home, they began by bringing in limited amounts of products, such as bread rusks, honey and olive oil, to sell at their parent's convenient store located in the Mile End of Montreal.
As new food importers and wholesale distributors, Messara Foods had to jump into the industry offering something unique and superior. Messara Foods strives and continues to offer the highest quality Greek products. The popularity of their products grew very rapidly that it forced their hand to expand from their limited storage space within the convenient store in order to meet growing demand for the unique and delectable products.
Today, Messara Foods sells a diverse line of the finest quality products across Canada, and prides itself on being a leader in the food importing and distribution industry. With a constant aim to grow and diversify, while still remaining true to their roots, Messara Foods has expanded their import selection to include only the highest quality Greek products, including their infamous extra-virgin olive oil "GLAFKOS", feta cheese, their own personal line of pickled vegetables "MEZE" which is gaining wide recognition, the finest honey, olives and so much more.
Messara's goal is to connect the world through
outstanding
incredible
spectacular

food, where the East meets the West!