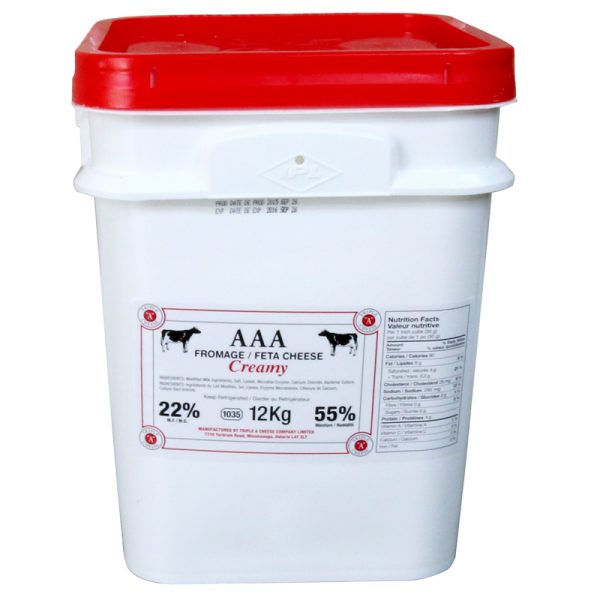 Double Cream "Triple A" Feta 11 kg
A white cheese, creamy in texture which offers a superior palette coverage. Infamous as the most delicious of all Canadian feta with ease of spreadability. Ideal as an accompaniment for crackers and/or pickled vegetables.
Related Products
Sour Cream

Delicious, tangy and smooth taste perfect for dolloping onto vegetables and/or as a light alternative to butter on hot baked potatoes or wedges. Also a popular topping to Mexican food, such as fajitas. It can also be used for stirring through soups or in baked desserts to give moisture and a delicious subtle tang.