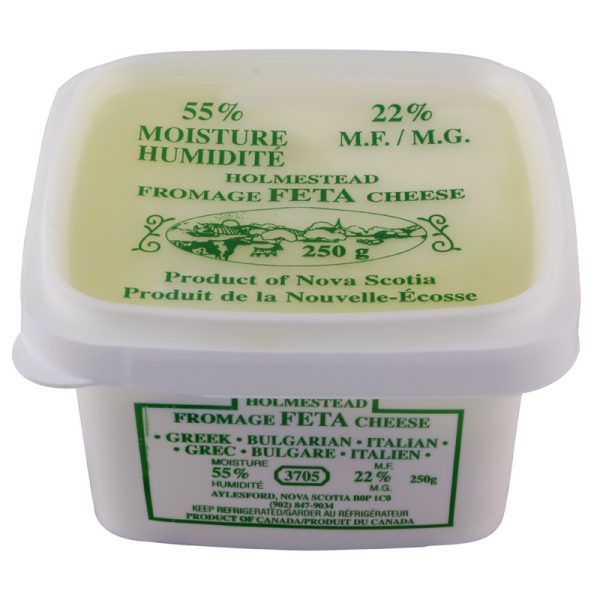 Feta Cheese « AIGAIO » 250 gr
A white semi-soft cheese, made of cow's milk. Crumbly in texture and called a pickle cheese because it is cured in a 17% to 20% salt brine. This cheese may be sliced or crumbled in salads or as a table snack cheese. Fresh and salty with a characteristically rancid taste, the latter developed by the addition of lipase enzymes.
Related Products
Laviogal traditional Greek barrel feta cheese

Laviogal traditional Greek barrel feta cheese, has been in production for over 50 years. This cheese is of unique quality and special taste not only for the Greek but to the foreign market as well. It is produced in the old fashioned and traditional way. This feta is made up of sheep's and goat's milk which is collected daily. The oak barrels used for the three months maturation, give this feta its' premium taste and rich aroma. Produced in Sykea, Laconia in the heart of the Peloponnese.