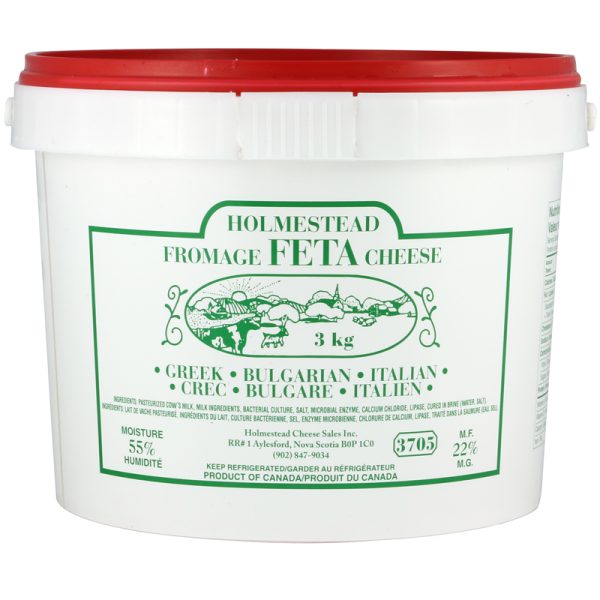 Feta Cheese "Holmestead" 3 kg
A white semi-soft cheese, made of cow's milk. Crumbly in texture and called a pickle cheese because it is cured in a 17% to 20% salt brine. This cheese may be sliced or crumbled in salads or as a table snack cheese. Fresh and salty with a characteristically rancid taste, the latter developed by the addition of lipase enzymes.
Related Products
Balkan "Triple A" Feta Cheese 3 kg

This traditional feta is used for the standard Greek salad. The texture is easily crumbled and has good slicing qualities. This cheese is great in cheese pies and quiches. It is less salty than traditional feta and with less fat content.