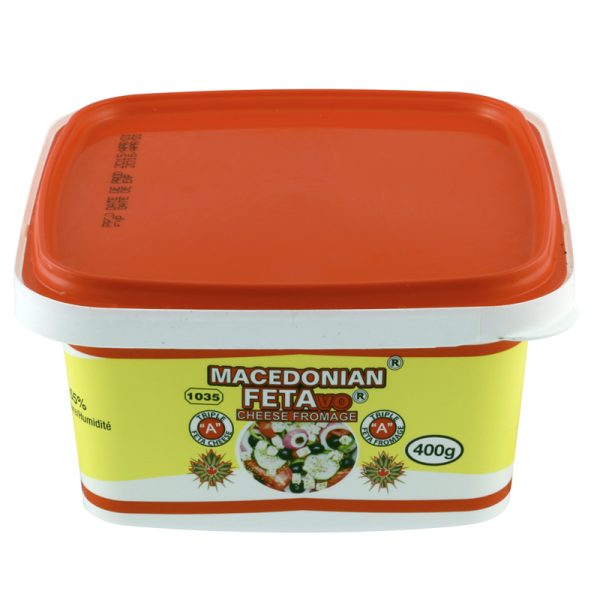 Macedonian Creamy Feta « FETAVO » 400 gr
A white cheese, creamy in texture which offers a superior palette coverage. Infamous as the most delicious of all Canadian feta with ease of spreadability. Ideal as an accompaniment for crackers and/or pickled vegetables.
Related Products
Pressed Yogurt « Triple A » 10 kg

Triple "A" yogurt is made with high quality cream.
With its rich and thick consistency it feels just like the yogurt mom used to make at home. Ideal for Tzatziki recipes or with a sprinkle of honey and nuts as a delicious snack. Spreadable and delicious.