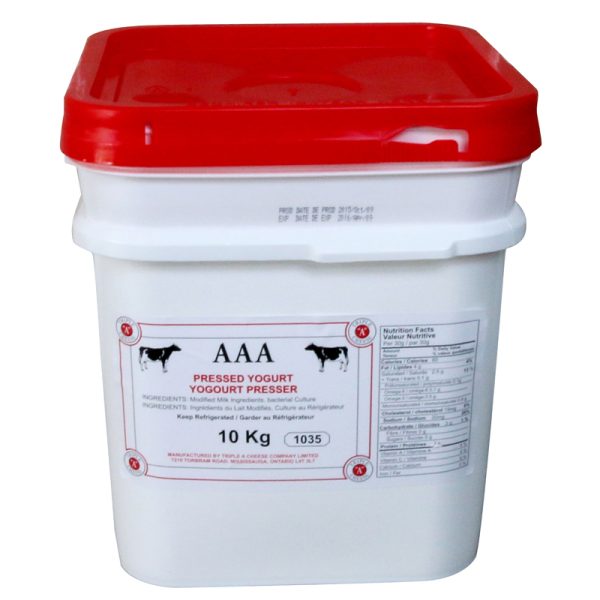 Pressed Yogurt « Triple A » 10 kg
Triple "A" yogurt is made with high quality cream.
With its rich and thick consistency it feels just like the yogurt mom used to make at home. Ideal for Tzatziki recipes or with a sprinkle of honey and nuts as a delicious snack. Spreadable and delicious.
Related Products
Sour Cream

Delicious, tangy and smooth taste perfect for dolloping onto vegetables and/or as a light alternative to butter on hot baked potatoes or wedges. Also a popular topping to Mexican food, such as fajitas. It can also be used for stirring through soups or in baked desserts to give moisture and a delicious subtle tang.